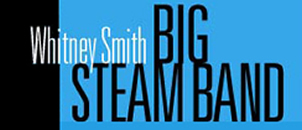 Precision ensemble playing. Thrilling vocals and solos.
Bold interpretations of standards and popular Whitney Smith originals.
A classic sound, a fresh attitude, a band that roars.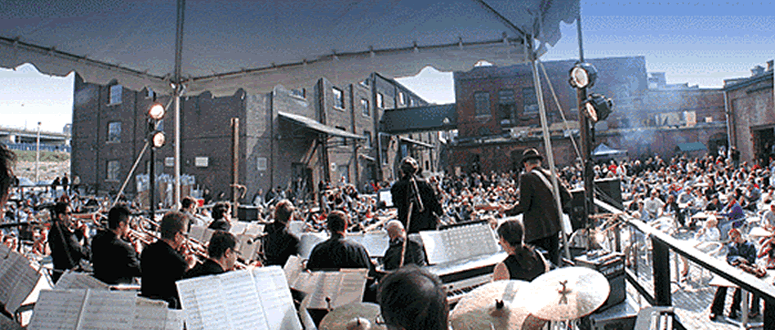 Jazz festival presenters are often looking for one act that can do several things at once: showcase top level professionals performing instrumental and vocal numbers, appeal to a broad age range of new-to-jazz fans as well as aficionados, appeal to mainstream jazz tastes as well as those looking for original compositions, and lend a sense of spectacle to an important evening during the festival. That is, the kind of uplifting musical performance that leaves the audience with an inspired memory.
The Whitney Smith Big Steam Band, now working out of London, New York and Toronto for its three main markets, provides all of this — a powerhouse outfit of five saxes, four trumpets, four trombones, four rhythm and two singers — at an affordable price.
"We have received nothing but compliments from the audience on the Big Steam Band's performance. Personally, I felt it was a great show with a distinct brand of big band music not often heard any more." — Peter Tulloch, Oakville Jazz Festival, Ontario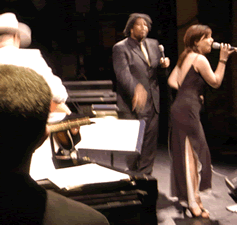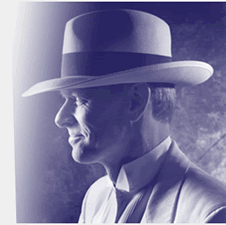 BAND STYLE & REPERTOIRE
The 17-piece Big Steam Band plays swing, jazz, Latin and blues. Its roots are in the late 1950s sound of Count Basie Orchestra with Frank Sinatra, the arrangements in the tradition of Nelson Riddle, Billy May and Quincy Jones, and the full-bore vocals that can lead the drummer and touch the audience.
A Big Steam Band performance presents 75% original compositions and 25% classic jazz standard arrangements penned by our band arrangers, Andrew Jones and Jake Wilkinson. Depending on your festival's artistic mandate, we can adjust this ratio.
The Big Steam Band's trademark instrumentals and vocal compositions are written by its bandleader and guitarist, Whitney Smith.
What thrills audiences at a Big Steam Band concert is that the original compositions and arrangements fit a familiar tradition while being new to their ears. Our clients have found that the experience of hearing new music, written by the person up onstage leading the band, provides extra value for audiences.
"Even before reaching the end of their opening number the audience was applauding enthusiastically. At intermission, everyone was all smiles; it was a forgone conclusion that there would be a standing ovation at the end. Michele Doyle's voice was awesome — warm and furry or sexy and slinky — as needed. Sprinkled throughout the program were old jazz and swing standards, but if they didn't tell you that the rest of the tunes were written by Whitney, and arranged by various members of the band, you would be sure that they were old Dorsey or Ellington tunes that you had forgotten. Wonderful!" — Peter D. Smith, General Manager, Imperial Theatre, Saint John, New Brunswick.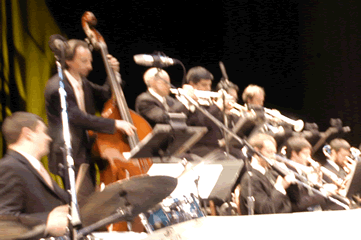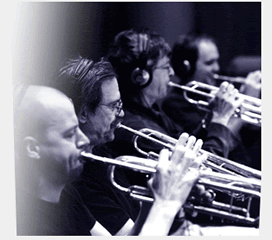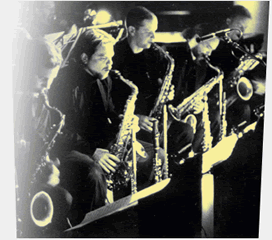 FITTING YOUR FESTIVAL'S MANDATE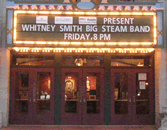 The band can perform a single set of 60 minutes, or, two-sets of 100 minutes of music.
The videos and sound samples below will give you sense of our program for your festival. Whitney can contact you to discuss the exact parameters of your festival, and how the Big Steam Band can be a successful expression of its mandate.
Contact us at bookings [at] whitneysmith.ca. You may be pleasantly surprised at how our prices compare to other top level professional jazz orchestras.
"I love Whitney's personal compositions. Some of the tunes are still hanging around in my head, and deserve to become standards. The variety of styles was amazing!" — Judy Amesbuy, Performing Arts Lakefield.

"The whole evening was transporting — it was sophisticated, cool and stylish. I felt I was in another place and time." — Karen Mulhallen, editor, Descant Magazine.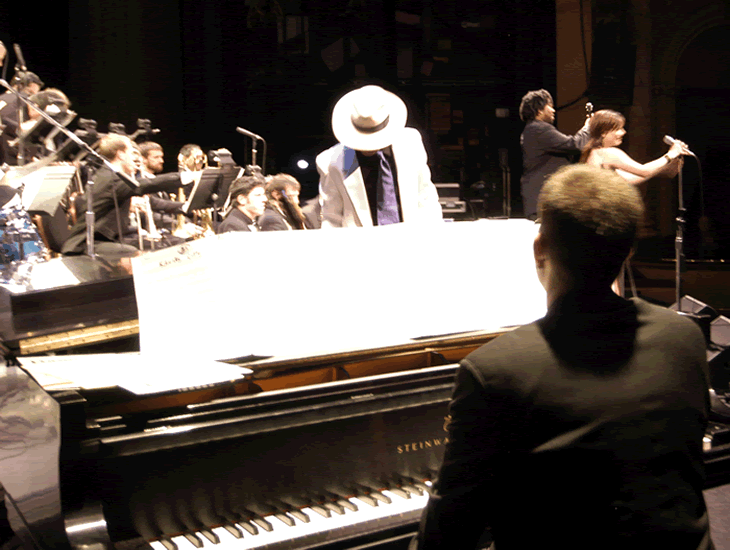 Whitney Smith, DK Ibomeka and Michelle Doyle
Band track samples.
Some of what you will hear at a Big Steam Band concert. Some tracks are full-length, some are excerpts.
(All original compositions by Whitney Smith, except where noted, by *. All arrangements by Big Steam Band arrangers.)
Flight to Nassau (Swing)
Take My Hand (Rhumba, vocal)

Blue Gardenia (Slow Latin, vocal)
Steam Engine (Swing)

Jaguar Dance (Samba)
Let's Pretend It's Love (Swing)
I Will Not Love (Swing, vocal)
Colourwise (Ballad, vocal)
Rhythm Pills & Spare Change, (Swing)
My Shining Hour* (Swing, vocal)
On the Street Where You Live* (Swing, vocal)
'Round Midnight* (Ballad, vocal)

Nica's Dream* (Samba)
Finally, here are some Big Steam Band videos:

Concert footage from The Playhouse, Frederickton, New Brunswick — featuring Michelle Doyle.